We received the approval of a TN Visa for an Architect by mail with USCIS after a previous denial at a port of entry. Find out how he went from denial to approval.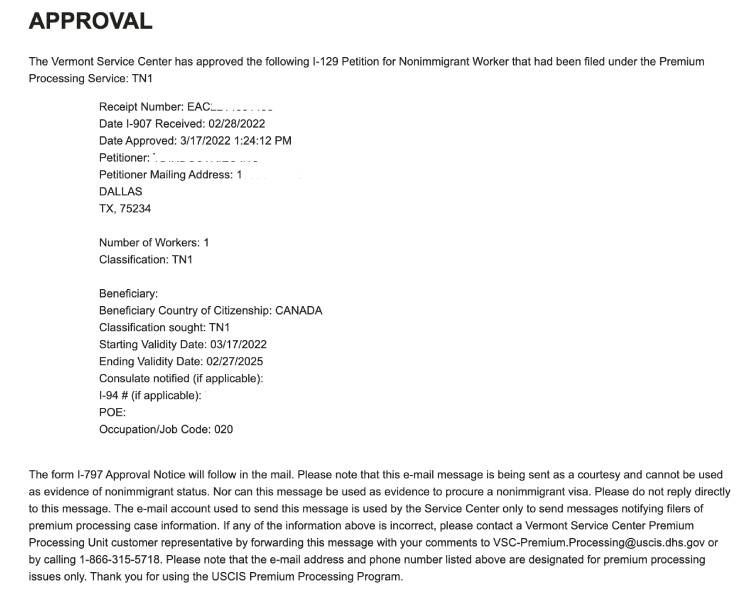 Why was the case denied at a port of entry?
Our client initially submitted a TN visa application on their own in-person at a Buffalo Port of Entry and was denied for three reasons:
Insufficient paperwork
The position was not for a TN Visa profession
Duties did not appear to be those of a TN Visa profession
What did we recommend to our client after the TN Visa denial?
Based on the facts presented by our client and the documents that had already been submitted at the port of entry, we recommended filing by mail through Form I-129 with USCIS to receive an advanced approval rather than returning to the port of entry. We often make this recommendation when a TN Visa application has already been made and there are facts that would be difficult to overcome through an additional in-person application, like an internal job title that is out of line with a TN Visa profession, duties that are inconsistent with a TN visa profession, or the dialogue that took place with the CBP officer.
How long did it take to get the TN Visa approval?
The case was filed with 15-day premium processing and took a total of 18 days for approval. The case took longer than the 15-day processing limit due to a request for additional information from USCIS. USCIS requests for additional information are common and can push the decision beyond 15 days. In fact, the 15-day processing time resets to 15 additional days from the receipt of the response to the request.
Additional Outside Resources
We Can Help!
The immigration lawyers at Richards and Jurusik Immigration Law have more than 20 years of experience helping people live and work in the United States under TN Visa Status. Contact us today for an assessment of your legal situation.