We received the approval of an L1B Visa for a Technical Sales Professional through Form I-129 with US Citizenship and Immigration Services (USCIS). L1B Petitions are highly scrutinized making approval difficult. Adding to the difficulty, this case was for a sales professional. A field that adds additional scrutiny from USCIS.  We discuss this case and the L1B approval from USCIS here.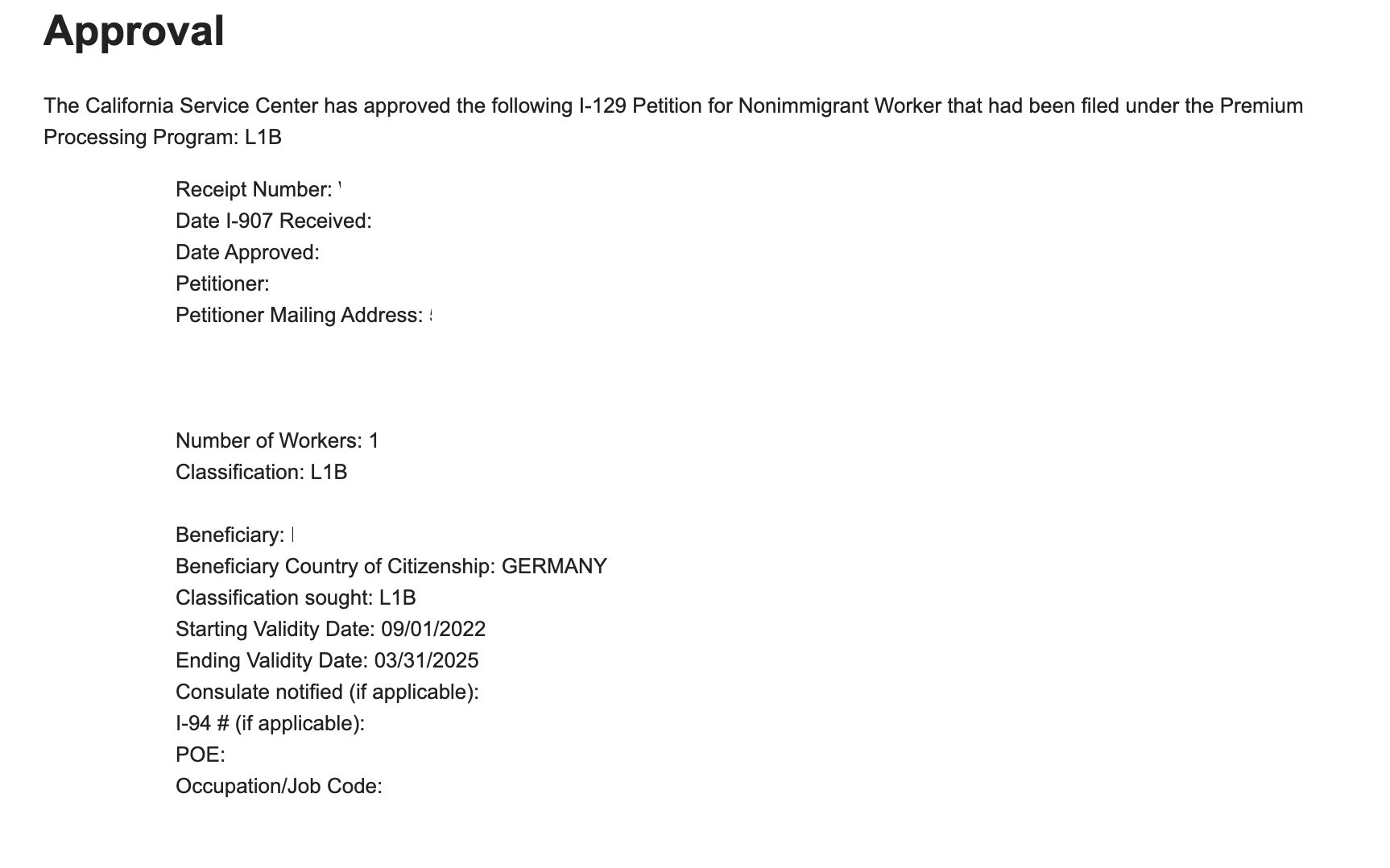 What is the L1B visa classification?
L1B visa classification allows a US employer to transfer qualifying employees with specialized knowledge from an affiliated foreign office to an office in the United States. Specialized knowledge can be difficult to prove and must show the employee being transferred in L1B visa status has a special knowledge of the employer's product, service, research, equipment, techniques, management, or other interests and its application in international markets, or an advanced level of knowledge or expertise in the organization's processes and procedures.
Case details?
Our client was seeking the transfer of their employment from a qualifying overseas office to an office in the United States for them to work as a business development manager for our coatings, adhesives, sealants, and elastomers applications.  Their duties include sales generation, technical support, and marketing intelligence. The employee's knowledge and experience of the company's operations, policies, procedures, methods, techniques, products, and services, are not common in the industry. The work of the employee as the business development manager will aim to enhance the capabilities of US operations. The experience through which the employee developed their specialized knowledge qualified them for the L1B visa. 
How long does it take to get an L1B Visa?
The length of time it takes to get an L1B depends on the country of citizenship and local processing times. In general, the process can take a few weeks for a Canadian and up to a few months for non-Canadian citizens.
How do you prove specialized knowledge for an L1B Visa?
Additional Outside Resources
We Can Help!
The immigration lawyers at Richards and Jurusik Immigration Law have more than 20 years of experience helping people live and work in the United States. Contact us today for an assessment of your legal situation.