We received the approval of an H-1B Visa transfer for a Platform Solutions Architect in just 8 days by mail through premium processing with USCIS. Find out why we chose the position and how we got it approved below.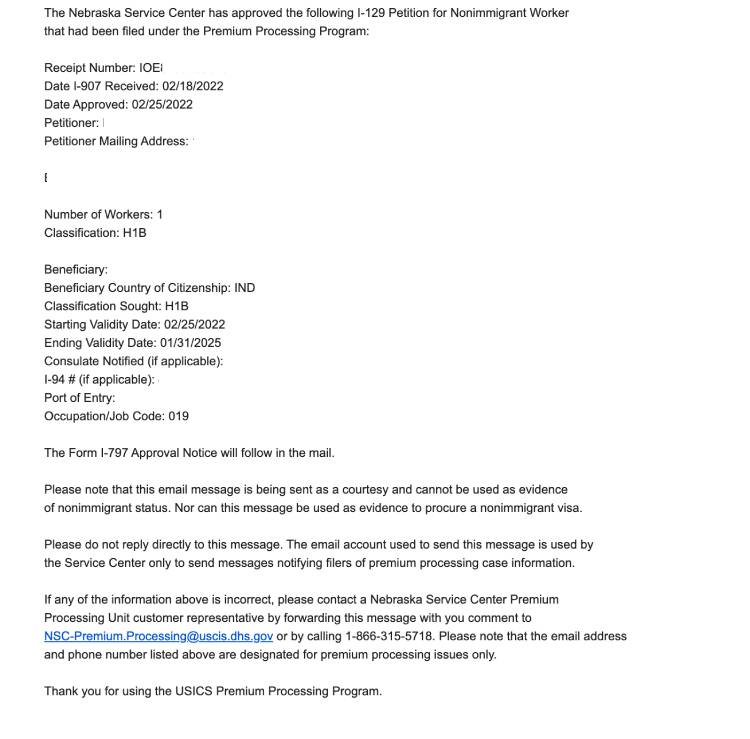 What is the H-1B specialty occupation for a Platform Solutions Architect?
Our client approached us requesting assistance with the transfer of an employee on an H-1B visa from another employer. The internal title for the position was platform solutions architect. Based on our research of the position, and in comparison with the Occupational Outlook Handbook, the position of Computer Systems Engineer/Architects under SOC code 15-1299.08 was the best match.
Why did we recommend the profession of Computer Systems Engineer/Architect?
We decided to choose the profession of Computer Systems Engineer/Architect for the following reasons:
At least 75% of the time a bachelor's degree or higher is required for entry into the profession
The prevailing wage for the profession fits the wage the employer had offered for the position
The duties are consistent with those of a Computer Systems Engineer/Architect
The profession is listed as a Code 5 profession under Appendix D: Professional Occupations Education and Training Categories by the Foreign Labor Certification Data Center
How long did it take to get the H-1B Visa approval?
The case was filed with 15-day premium processing and took a total of 8 days for approval. This was well within the promised 15-day processing time and was approved without a request for additional evidence.
Additional Outside Resources
We Can Help!
The immigration lawyers at Richards and Jurusik Immigration Law have more than 20 years of experience helping people live and work in the United States under H1B Visa Status. Contact us today for an assessment of your legal situation.