There are two ways to obtain an E2 Visa as a Treaty Trader, at a US Consulate or Embassy, or by mail with USCIS through a change of status. We recently received approval for an E2 visa for the owner of a gas station who changed status from a visitor visa to an E2 visa while remaining inside the United States. Read more about this case here.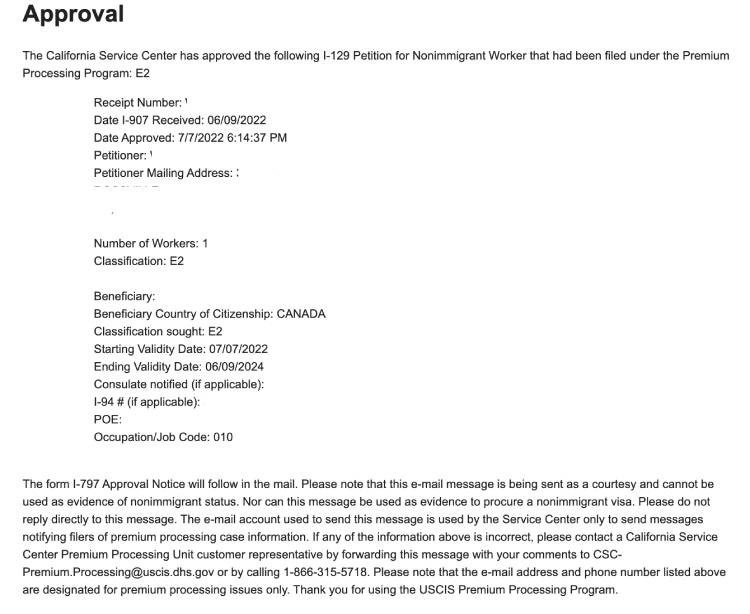 What is E2 Visa Status?
E-2 Treaty Investor visas are designated for those coming to the United States to develop and direct the operations of an enterprise in which the applicant has invested a substantial amount of capital, or to work in the enterprise as an executive, supervisor, or essentially skilled employee. The E-2 visa is typically referred to as the "Investor Visa."
Case Summary
In the case in point, our client purchased an existing gas station in the United States for $175,000. The gas station currently employs 2 US workers. The applicant, a citizen of Canada, made the investment from a mixture of both personal funds and "gift funds."
USCIS approved the case for a maximum 2-year time period.
E Visas for Traders & Investors
We Can Help!
The immigration lawyers at Richards and Jurusik Immigration Law have more than 20 years of experience helping Canadians obtain E-2 Visa status with both USCIS  and the US Consulate in Toronto Canada.
Contact us today for an assessment of your qualifications for an E-2 Visa.